Welcome to Access and Inclusion.Net
A new website from David Banes Access and Inclusion Services 
This is our hub to the many activities undertaken by the colleagues and partners that I work with. Along with my personal website www.davebanesaccess.org it provides a route to our shared services and resources.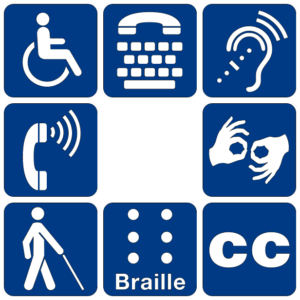 Over the past two years we have grown significantly with our outreach activities touching over 30,000 people per week.
We work across the world from global agencies to individuals in need of personal advice. We believe that access is a right and that each action we take is another step towards inclusion.
Our resources and materials are archived here for your use wherever possible under creative commons licence to support communities to raise awareness easily
About Me 
David Banes is Director of David Banes Access and Inclusion Services and was formerly CEO, at Mada the Qatar Assistive Technology and Accessibility Center based in Doha where he has been based worked in Doha for the past six years. He was responsible for developing services to ensure that people with a disability in Qatar are digitally included, and is currently focused on the broad policy framework required to ensure and sustain this.
Prior to taking up his post in Qatar, he worked as a teacher of children with special needs and principal of a major special school before working in the realm of digital Inclusion in the UK and Europe as Director of Operations and Development for a UK NGO.
Mada offered a single point of co-ordination for all activities related to digital and eInclusion in Qatar. During his time as CEO the centre influenced the emerging Access ecosystem in the region promoting cooperation between states and supported the development of assistive technology solutions and digital content that met the needs of Arabic speaking people with a disability